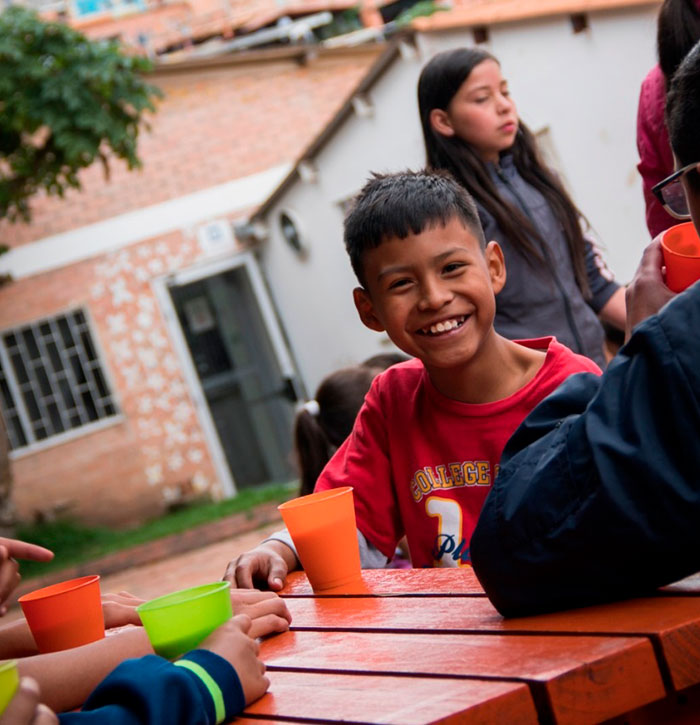 How did we do it?
With medium- and long-term project sponsorship obtained from:
Grants and donations from private companies and second tier foundations in Colombia, United States and Europe.

Sponsorship of children by individuals.

Creating our own sources of income. For example, we started a certified food company through which we sell food products to companies, educational institutions, and residents of the city of Bogotá: 100% of the sales are invested in the development of our social programs.